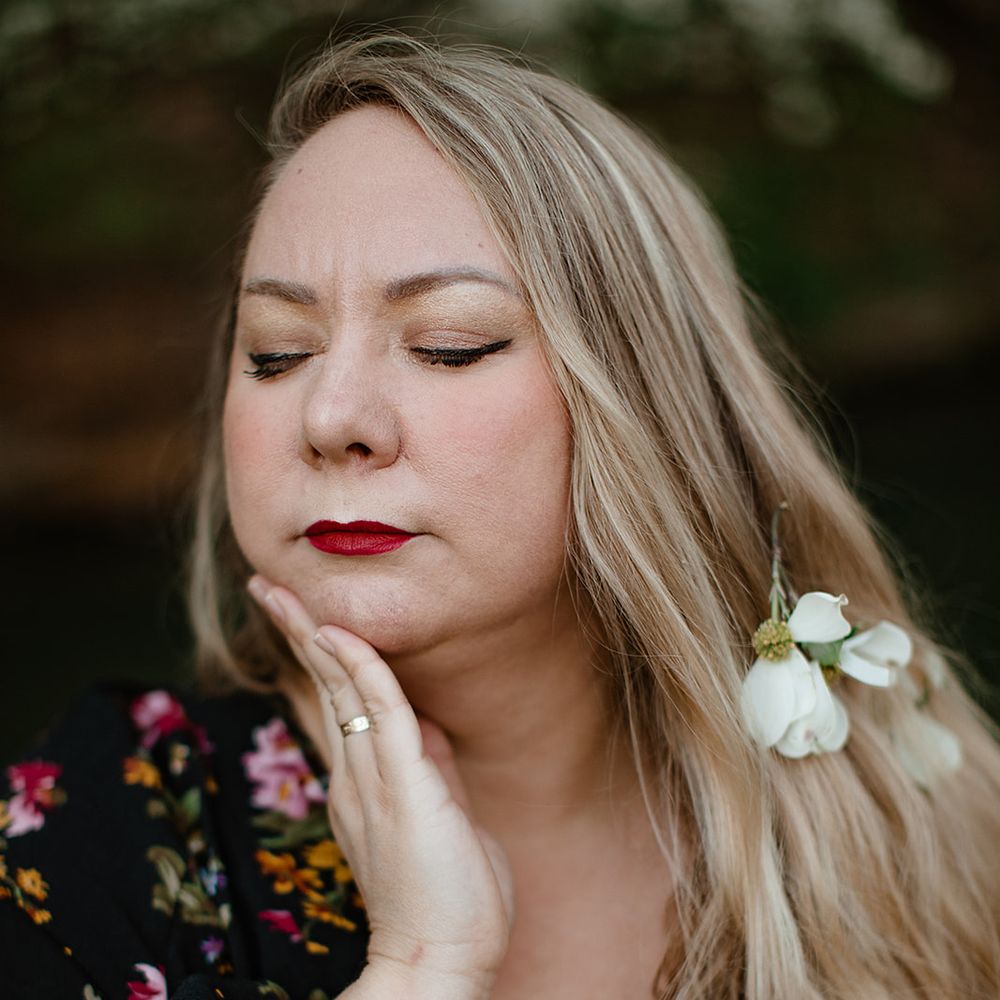 Traci Rae Manos is a poet & singer-songwriter.
A sixth generation native of Northwest Arkansas, her work explores connections to kin, land, and lore. . .
In 2020, Manos and sculptor Danielle Hatch were awarded a grant to create Guide These, My Hands—a sculpture in fabric, embroidery thread, and steel that honors the compassion and resilience of the women of Northwest Arkansas and celebrates traditional folk medicine practiced in the Ozark Mountains. Manos's poem, "Foothills Healer" is hand-sewn into a continuous ruffle made of 126 yards of weatherproof nylon. The project is located at Train Station Park in the City of Bentonville, Arkansas.
Other recent honors include receiving an Artists 360 award in 2019 from the Mid-America Arts Alliance and Walton Family Foundation to record a new album. In 2014, Manos also won the Guy Owen Prize for poetry from Southern Poetry Review for her poem, "Outlaw Country", which was selected by the late, Pulitzer Prize-winning American poet, Claudia Emerson.
Manos has performed musically for audiences in the USA, UK, and Germany. Her fourth record, Ozark Daughter, was released in October 2021. All of her recordings are available on Spotify, YouTube, iTunes, and Amazon.
In 2009, her song, "Wish You Were Here" appeared in the film, Coyote County Loser. Manos's EP, '58 Transtar Deluxe, received four out of five stars from Maverick Magazine (UK) in 2007. Her songs have seen airplay on NPR's The Folk Sampler with Mike Flynn.
Manos has studied creative writing at the University of Oxford, U.K. and the Iowa Writers' Workshop in Iowa City. In 2014, she graduated with a Master of Fine Arts in Creative Writing from the University of Arkansas in Fayetteville. Her other awards include a Roper Fellowship for the 2013-2014 academic year and being named a finalist for a First Year Poetry Fellowship by the Fine Arts Work Center in Provincetown, Massachusetts in 2015.